Meet our staff
Cristina Refahiyat, Physician Assistant
Cristina is from Santa Rosa, California. She graduated cum laude and with highest honors in her major from University of California, Santa Cruz with a BS in Molecular, Cellular, and Development Biology. After finishing her undergraduate education she worked at Stanford University in the Hematology and Oncology Department. She then moved to Las Vegas, Nevada for her Masters' degree in Physician Assistant Studies. After completing Masters' degree she stayed in Las Vegas to Practice as a Dermatology Physician Assistant. She is a current member of the Society of Dermatology Physician Assistants.
Her patient-centered approach involves active participation in treatment decisions. Her clinical interests cover various skin conditions, including psoriasis, acne, hidradenitis suppurativa, atopic dermatitis, and skin cancers. She's also skilled in cosmetic procedures, providing Botox and filler injections to help patients achieve a refreshed and rehydrated appearance.
Cristina and her husband relocated to Ogden to be closer to family and enjoy the area's natural beauty. She is an outdoor enthusiast, enjoying activities like tennis, golf, hiking, and snowboarding, always emphasizing sun protection with SPF and protective clothing. She also cherishes spending time with her family, her husband, and their son.
Julie Barker, Master Esthetician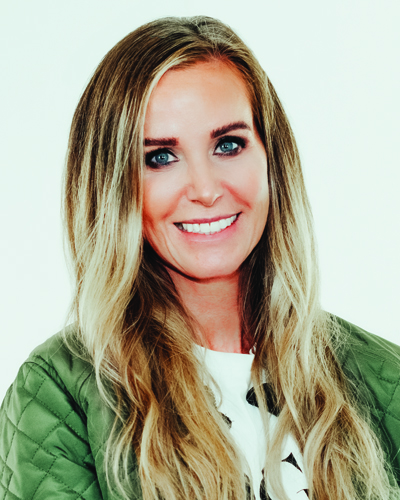 Julie Barker has been a Master Esthetician for over 16 years. She has worked with many different types of lasers doing laser hair removal, intense pulsed light (IPL), and radio frequency (RF) to start the list. She is an expert in various facial treatments, including Hydrafacial, microneedling, dermaplanning, chemical peels, and therapeutic facials.
She is certified in microblading and many types of body contouring treatments. Julie loves the esthetics industry and is known for creating customized beauty plans for all her clients. She loves what she does because witnessing the positive effects, such as increased confidence and a better overall outlook on self-care, among the people she takes care of brings her joy.
Julie shares her life with David, her incredible boyfriend. Together, they have a daughter and four sons, three of whom are grown and leading fulfilling lives. Additionally, they have two daughters-in-law and four grandchildren.
She enjoys barre class, paddle boarding, traveling, and learning. She is currently taking classes in photography and interior design. Julie is well on her way to having the French language mastered. She has been on the Price is Right and loves dancing in the kitchen with David, aka the "Errand Boy".
Sherene Larsen, Master Esthetician
Sherene is a Master Esthetician with over 16 years of experience, including three years as an esthetics instructor at the Davis Applied Technology College. She completed the Master Esthetician program with Fran Brown College of Beauty in 2007. Sherene is passionate about helping her clients with skin care needs and treatments. Sherene has extensive training with laser hair removal, chemical peels, microneedling, IPL, HydraFacials, microdermabrasion, acne treatment, microblading, and waxing.
What she loves about working in Dermatology is being able to help patients achieve their overall skin care needs and help them find the best regimen for their skin. She enjoys helping to her patients and answering all their skin health questions and concerns.
Sherene enjoys spending quality time with her friends and family in her free time. Her other hobbies include yoga, hiking, paddle boarding, snowboarding, and traveling.
Brandie Knowles, Nurse Injector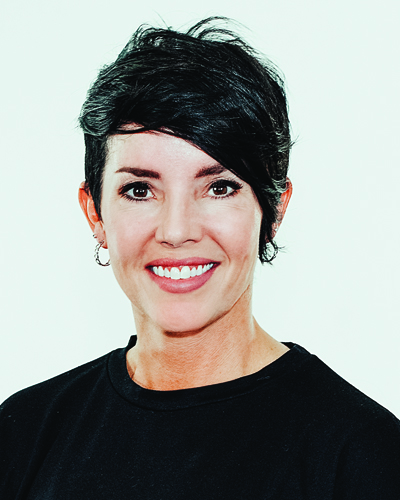 Brandie Knowles hails from a small Southern Utah town. She earned her Bachelor of Science in Nursing from Southern Utah University and Weber State University in 1999. For 11 years, she worked at Ogden Regional Medical Center, and in the last two years, she has been a nurse injector.
Her focus in nursing leans towards aesthetics, encompassing photo facials, Botox and dermal filler injections, dermabrasion, and non-surgical body contouring. Brandie's approach to neurotoxins like Botox and Dysport is conservative, prioritizing a refreshed and youthful appearance over an exaggerated one. Building trust-based relationships with her clients and helping them look and feel their best are her professional joys.

Brandie's family is her greatest passion, being married for 25 years with five children and an appreciated son-in-law. She also relishes activities like trail running, hiking, sports, and supporting her children in their sports activities.
Kendyl Skeen, Master Esthetician 
Kendyl, a native of Northern Utah, is a Master Esthetician dedicated to helping patients regain confidence in their skin. She finds it rewarding to witness their glow from the inside out.
Kendyl is a certified lash tech, having completed a Borbaleta apprenticeship, and holds a Personal Care Aid (PCA) certification. With expertise in microneedling and dermaplaning, Kendyl acquired her esthetics basics at Davis Technical College and pursued her master's at The Skin Institute in St. George, Utah.
Outside of work, she embraces outdoor activities such as hiking and skiing. Additionally, Kendyl plays multiple instruments and has a passion for the arts.